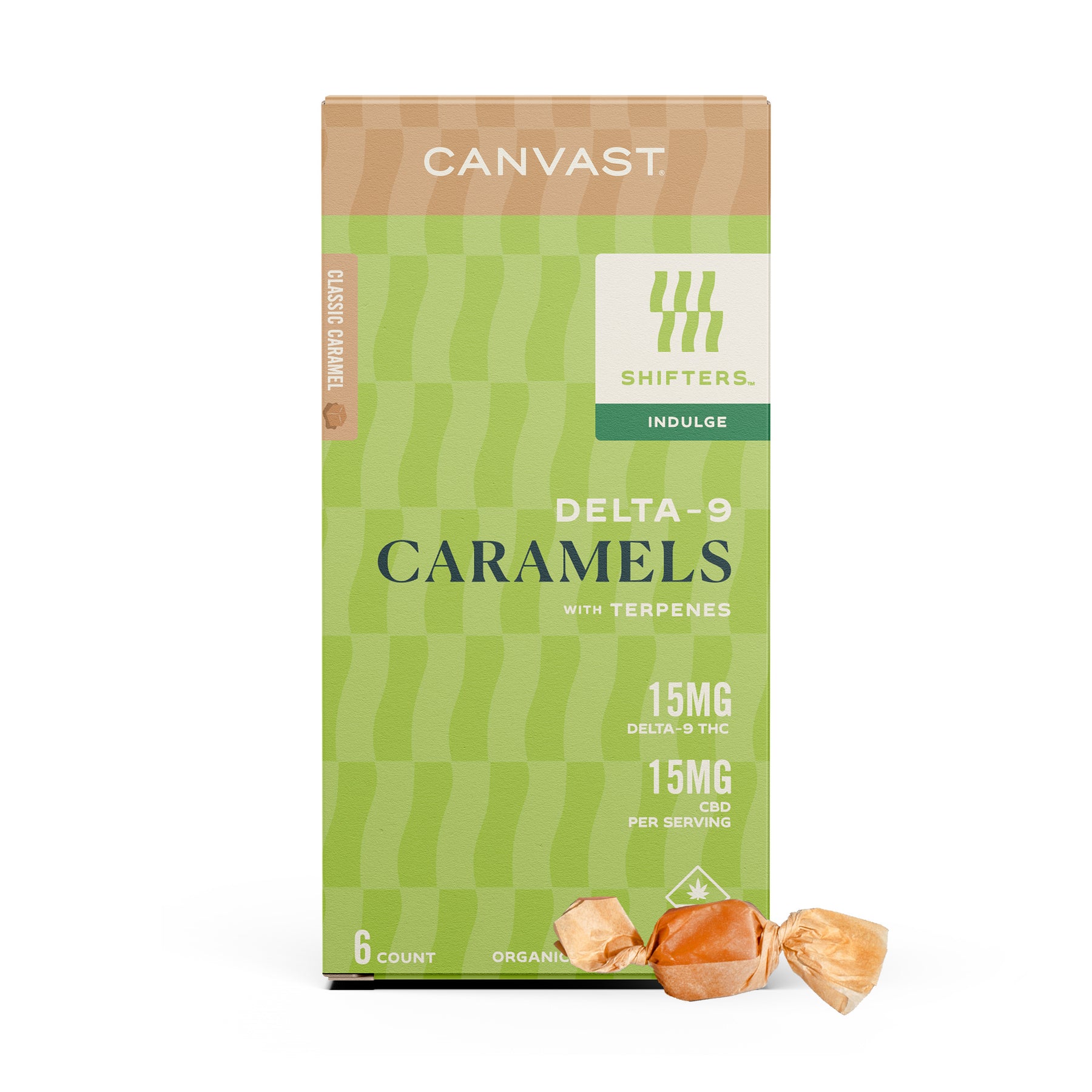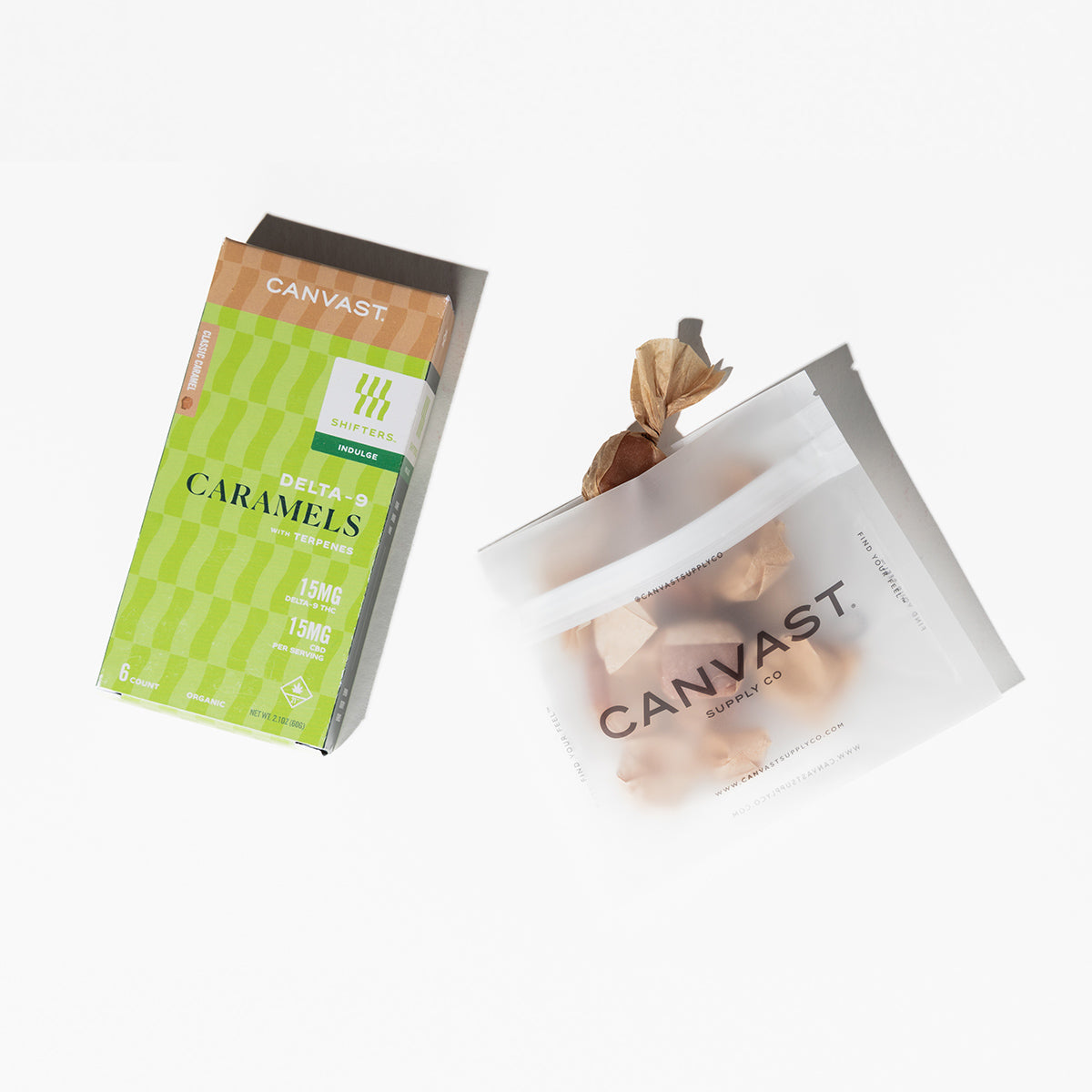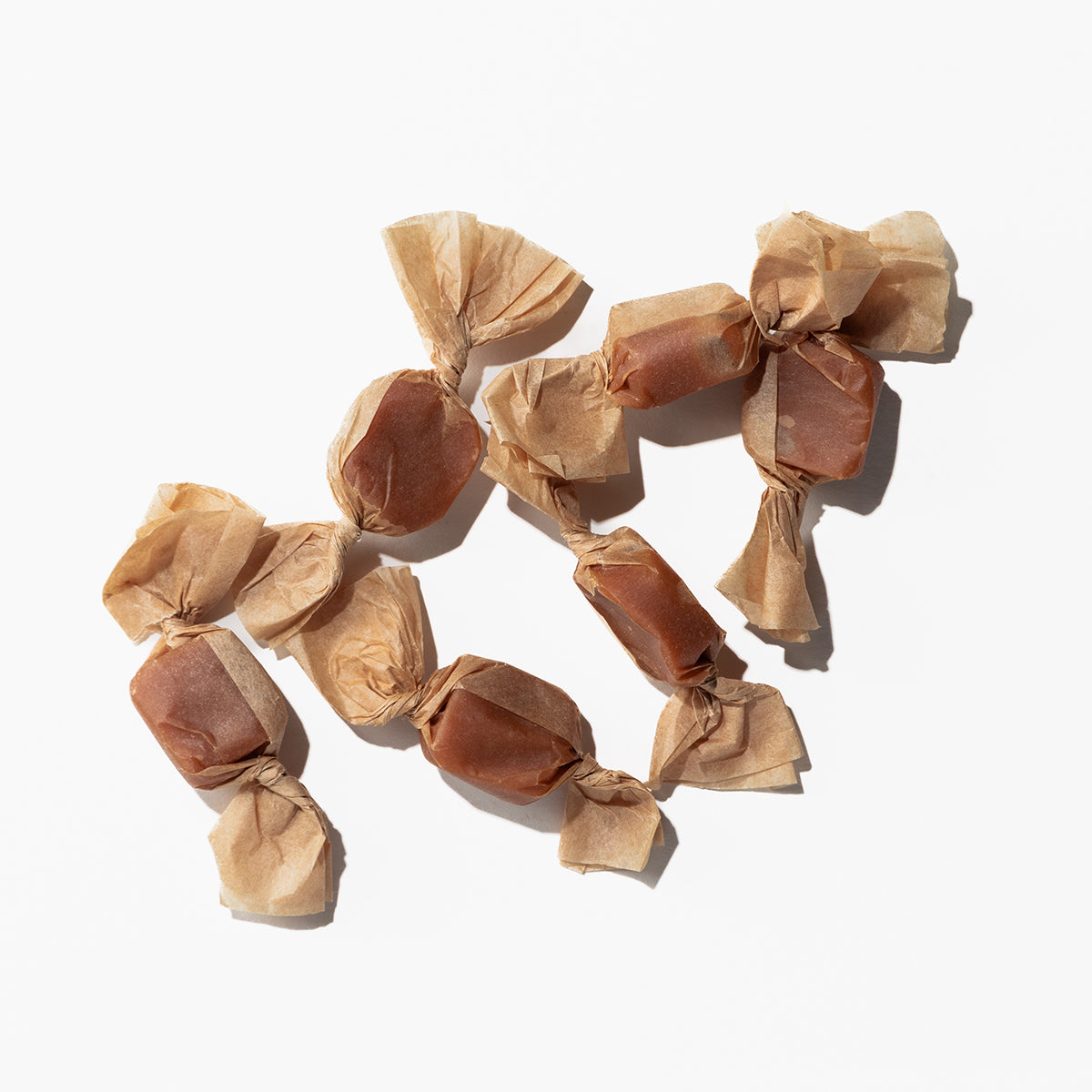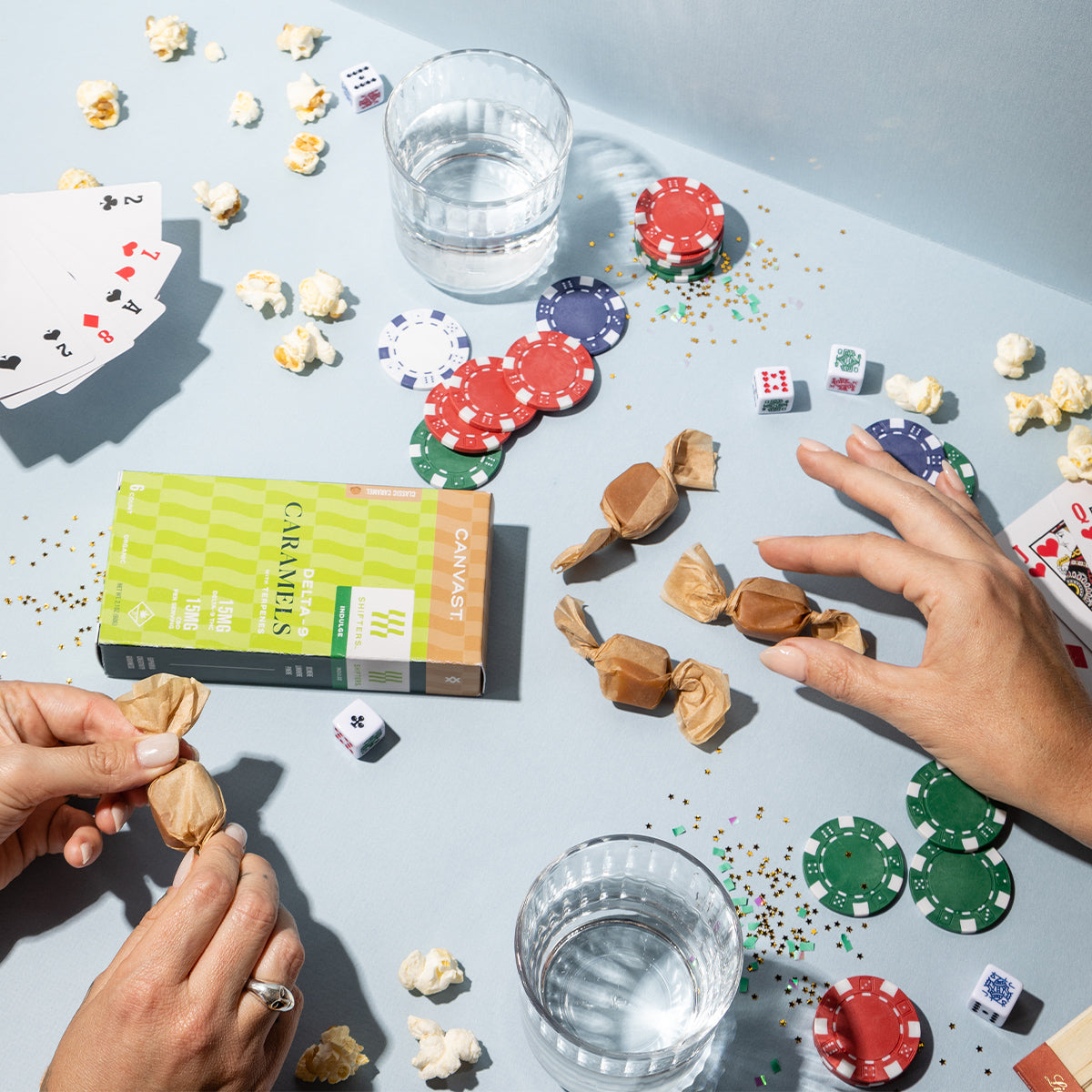 Shifters Delta-9 Indulge Caramels
6 Classic Caramels Per Box

Pickup available at Canvast Supply Co.
Usually ready in 24 hours
Shifters Delta-9 Indulge Caramels
Canvast Supply Co.
Pickup available, usually ready in 24 hours
935 East Trinity Lane
Nashville TN 37207
United States
+16152199141
Experience everyday indulgence with our Delta-9 Infused Shifters™ Caramels, a delightful treat enhanced with the magic of terpenes. These hand-crafted caramels combines the rich, buttery goodness of caramel with the mind-altering, mood-boosting effects and balanced ratio of Delta-9 THC and CBD. Carefully selected terpenes provide a sensorial journey to enhance your moment, whether it's relaxation or creativity you seek. Precisely dosed and discreetly packaged, our caramels make it easy to savor an indulgent moment.
Start Low, Go Slow: Consider ½ of a caramel at a time to gauge your tolerance and desired effects. Savor the chew for a blended effect of sublingual and edible. Wait Patiently: Allow up to 1 hour for the full effects to kick in before considering additional consumption.
Organic Cream, Organic Light Corn Syrup (Corn Syrup, Salt, Vanilla Extract [Vanilla Beans, Water, Ethyl Alcohol]), Organic Sugar, Organic Butter (Cream [from Milk], Natural Flavorings), Organic Vanilla Extract, Organic Sea Salt, Broad Spectrum CBD Distillate, Hemp Derived Delta-9 THC Distillate, Botanical Terpene Blend.

Allergen Warning: Contains Milk.
A Certificate of Analysis verifies the potency, purity and quality of a product. We hold testing to the highest standard to ensure you're getting the best product possible. To learn more about 3rd Party Testing visit Our Standards
Did you know?
You don't need an excuse to indulge.
A Better Way To Treat Yourself
Delta-9 THC + CBD
A 1:1 ratio blend of 15mg Delta-9 THC: 15mg CBD to give you a perfectly balanced experience. Delta-9 THC is often known for its mind-altering effects while CBD can help with everyday aches, pains and stressors.
Hand Crafted Caramels
Indulge in everyday moments with our carefully handcrafted caramels. Delightfully classic with a Shifters™ mind-altering twist made from organic ingredients.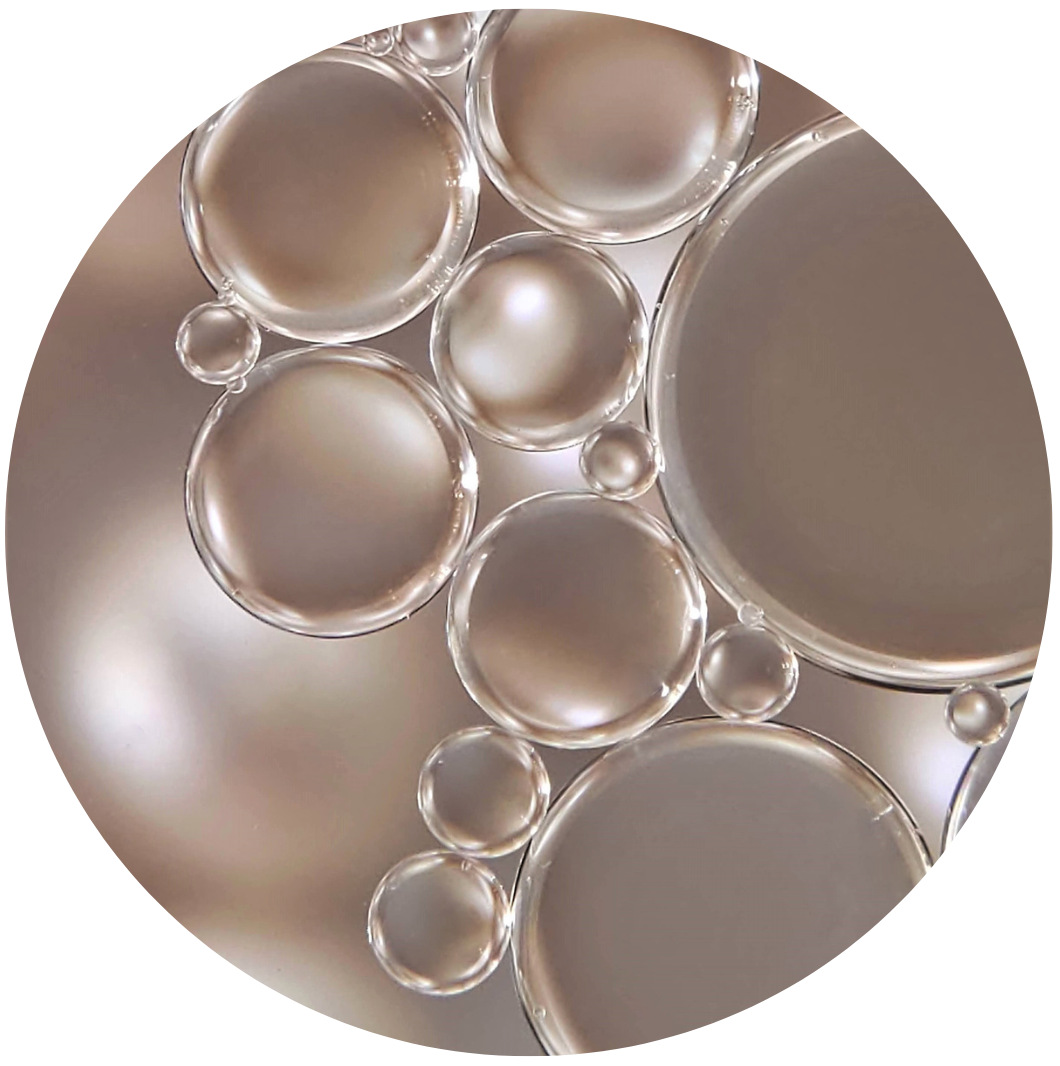 Beneficial Terpenes
Terpenes are responsible for giving plants their unique aromas and flavors, and also have a wide range of potential health benefits. Terpenes can enhance the overall effects of cannabis and provide a more well-rounded experience.
Unlock Euphoria with Terpenes
Our Shifters™ Delta 9-THC + CBD Caramels feature a blend of Limonene, Ocimene and Pinene terpenes which are known for their creative effects.
Limonene
Limonene has the ability to support digestive health. Additionally, it is often used for its mood-boosting properties and may help reduce stress and anxiety.
Ocimene
This terpene has anti-inflammatory properties, which may help reduce inflammation and alleviate pain. It has potential to enhance mood and reduce stress.
Pinene
As the name suggests, this terpene produces an intense pine aroma. It has been found to possibly help boost memory, reduce pain, and ease anxiety.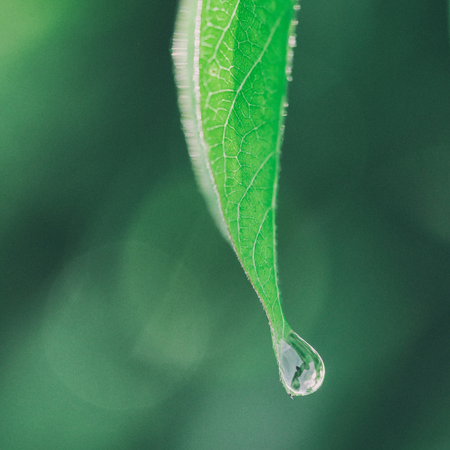 Experience The
Benefits of Terpenes
Terpenes are organic compounds found in various plants that contribute to their distinct aromas and flavors. From mood enhancement to potential anti-inflammatory properties, terpenes may play a subtle yet significant role in holistic well-being.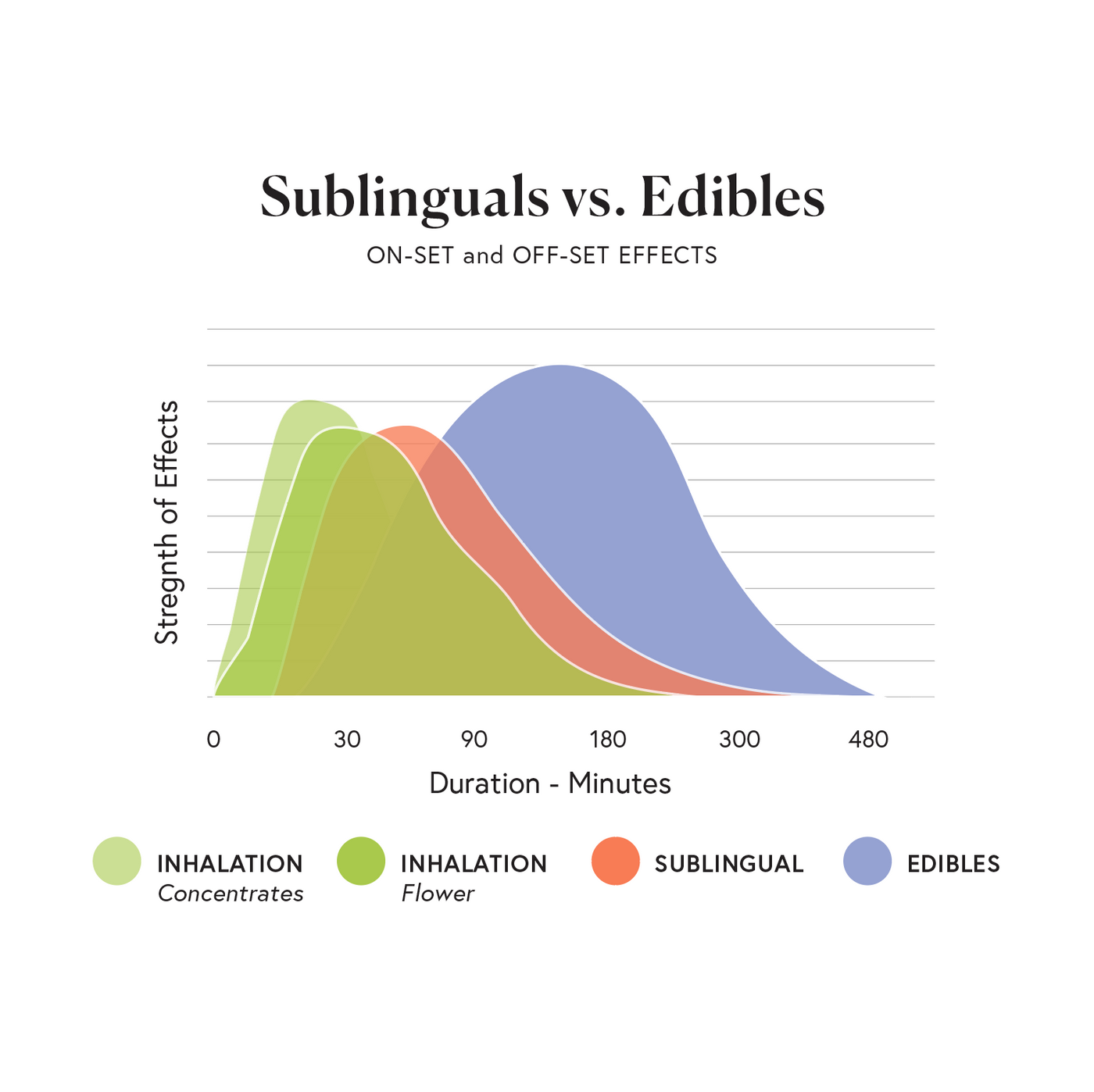 Caramels have the ability to be both a sublingual and an edible, when savored. This creates a unique effect of both an edible and a sublingual on-set and off-set
Fast Acting
Brings about effects much faster than traditional edibles, which require digestion.
Better Absorption
Absorb sublingual benefits through the mucous membrane underneath the tongue.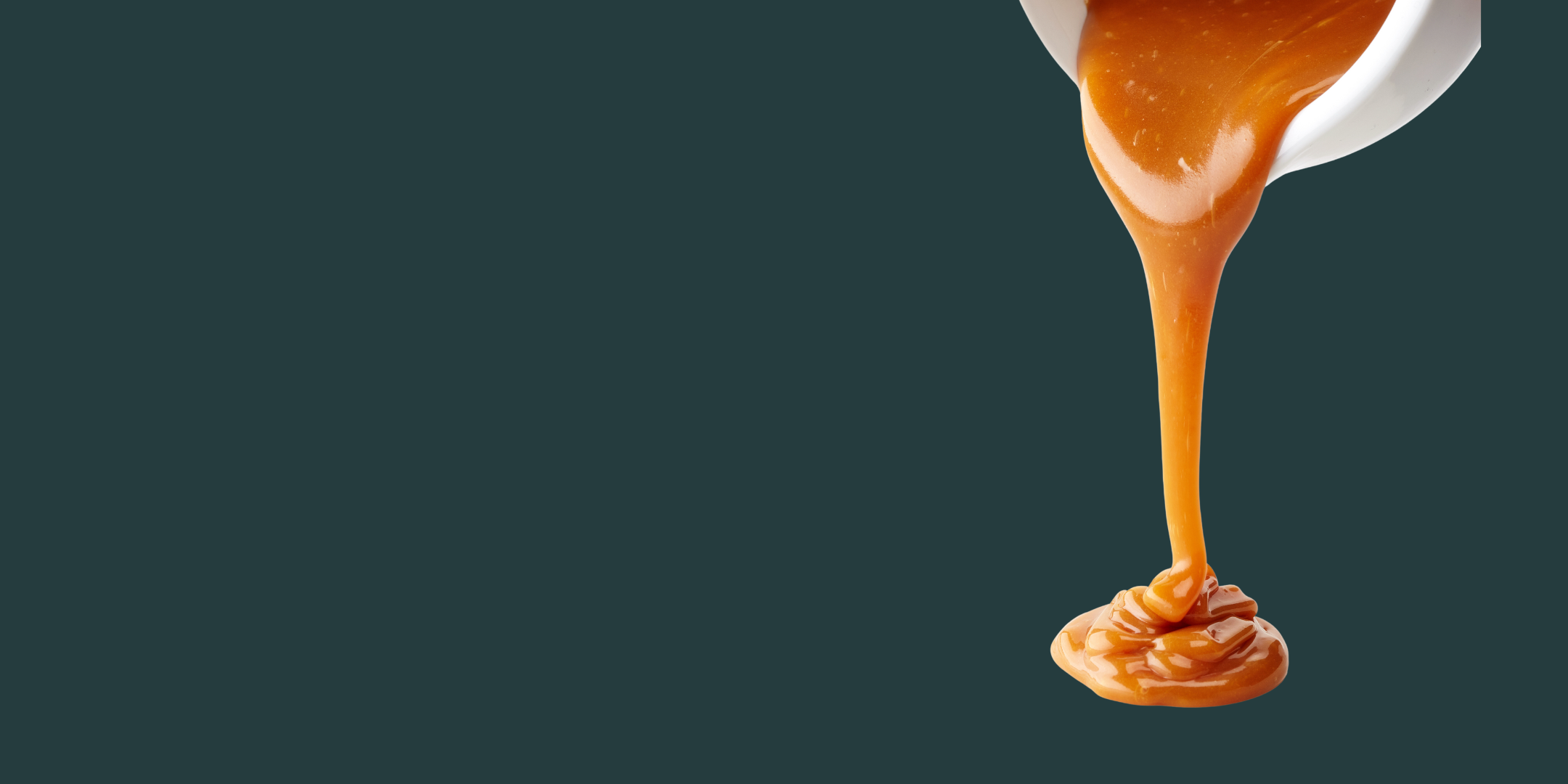 Prioritizing this brief escape allows us to step back, reset, and return with a rejuvenated spirit and clearer mind.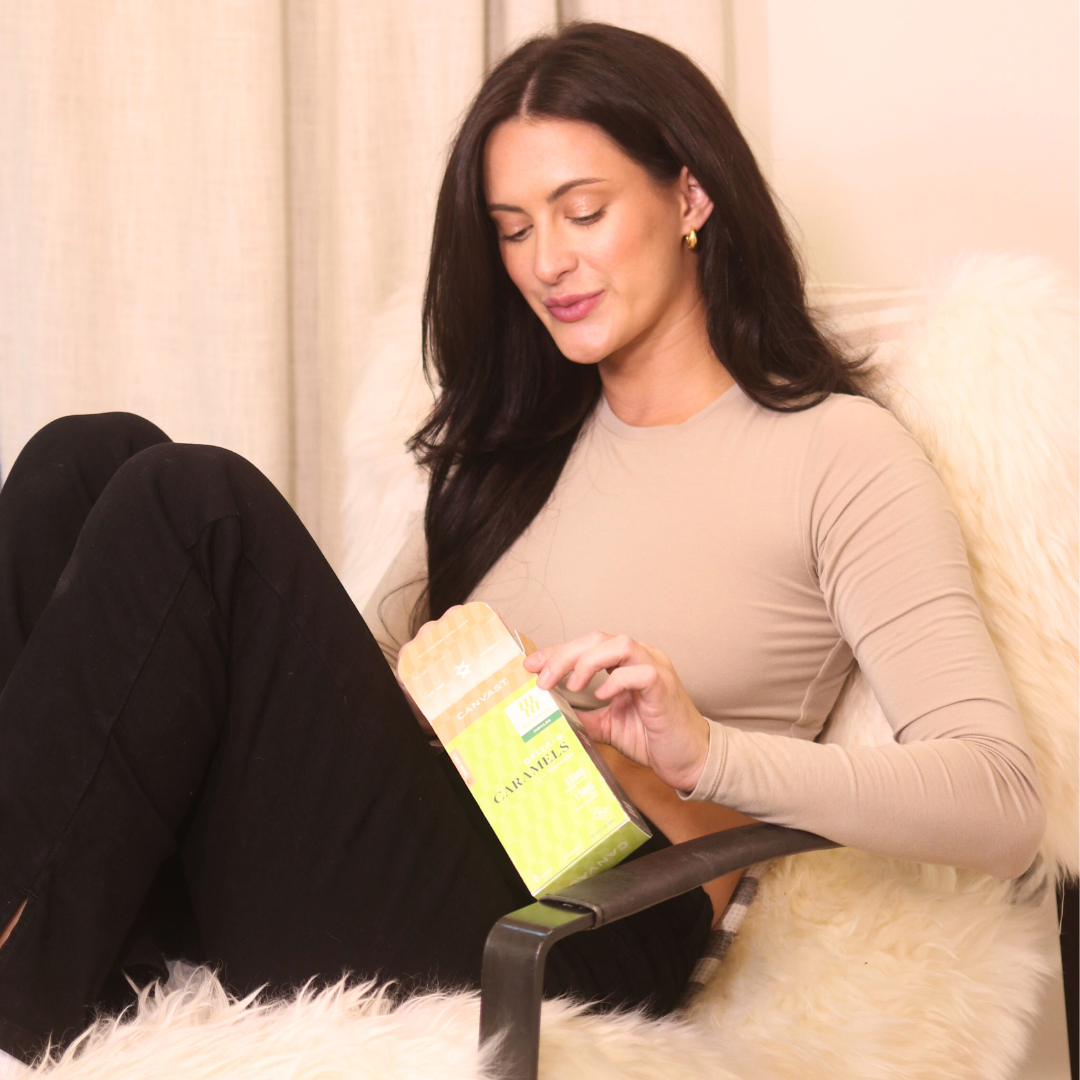 We Prefer to call it a well earned pause
Self-Indulgence
When it comes to these — slow is pro. We highly suggest eating 1/2 before diving straight into a whole caramel. Wait 1-2 hours before indulging in more to gauge how you feel.
Wait, these do what?! 😎
★★★★★
I'm blown away by how effective these caramels are and how they make me feel. Like, wait, I can get these shipped to my door? This is A BREAKTHROUGH. I now have a safe and effective way to enjoy a little plant magic, and with such ease. These caramels are delicious, have no "planty" after taste and make me feel oh so good. HIGH-ly recommend.


— Callie L.Verified Buyer
Like Heaven in One Bite.
★★★★★
Like heaven in one bite! These caramels are so smooth and make me want to eat multiple! So many canna candies like this leave a bitter taste in your mouth but these are just too yummy

— Elizabeth P. Verified Buyer
Yes! Canvast Shifters Delta 9 THC caramel edible is a potent product that will boost a euphoric high. If you are new to trying edibles - we highly recommend at least cutting the caramel in half and waiting up to 2 hours for effect to engage.
This is an adult edible. The outcome of consuming this is edible with range for each individual. There are many factors that play into someone's individual experience with THC edibles. We recommend starting low and slow and taking time to gauge your effective dose.
Ideal consumption times will vary from person to person. If this is your first time consuming an edible - we recommend staring with half at a time of day that you can relax and don't have life responsibilities that require your full attention.
Explore the full spectrum of feelings
Find Your Feel™
A product for every time of day.
From focused mornings, to happy hour to restful nights.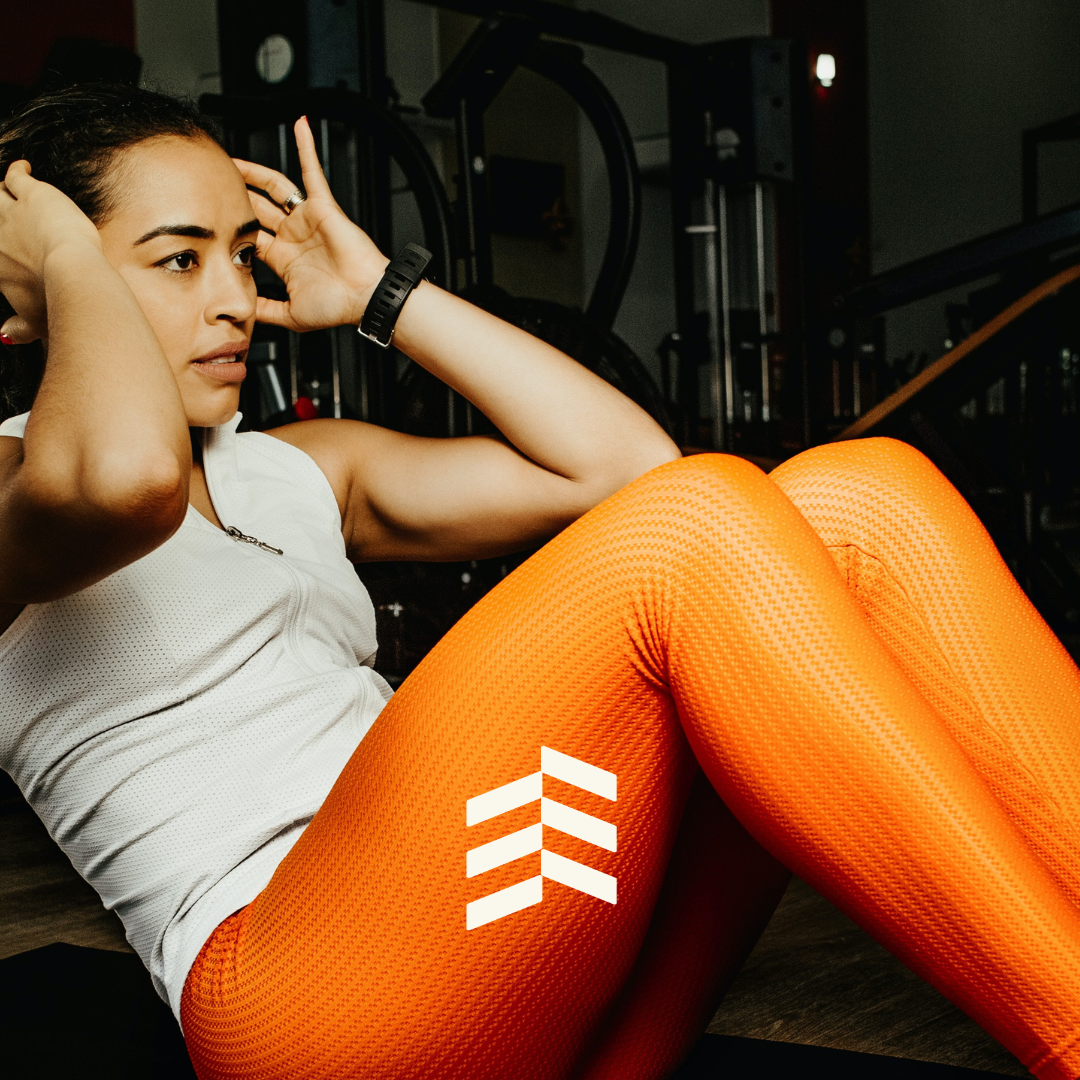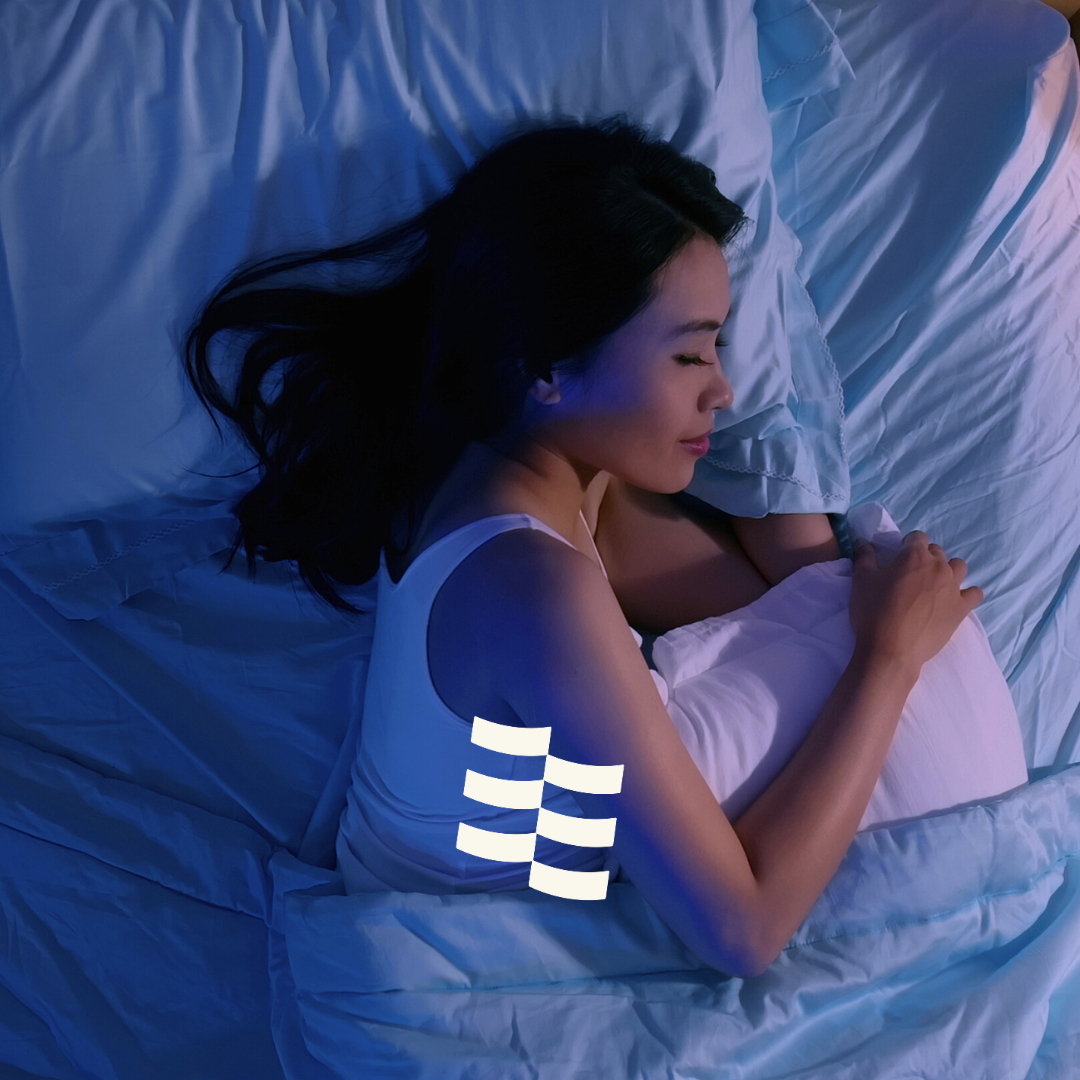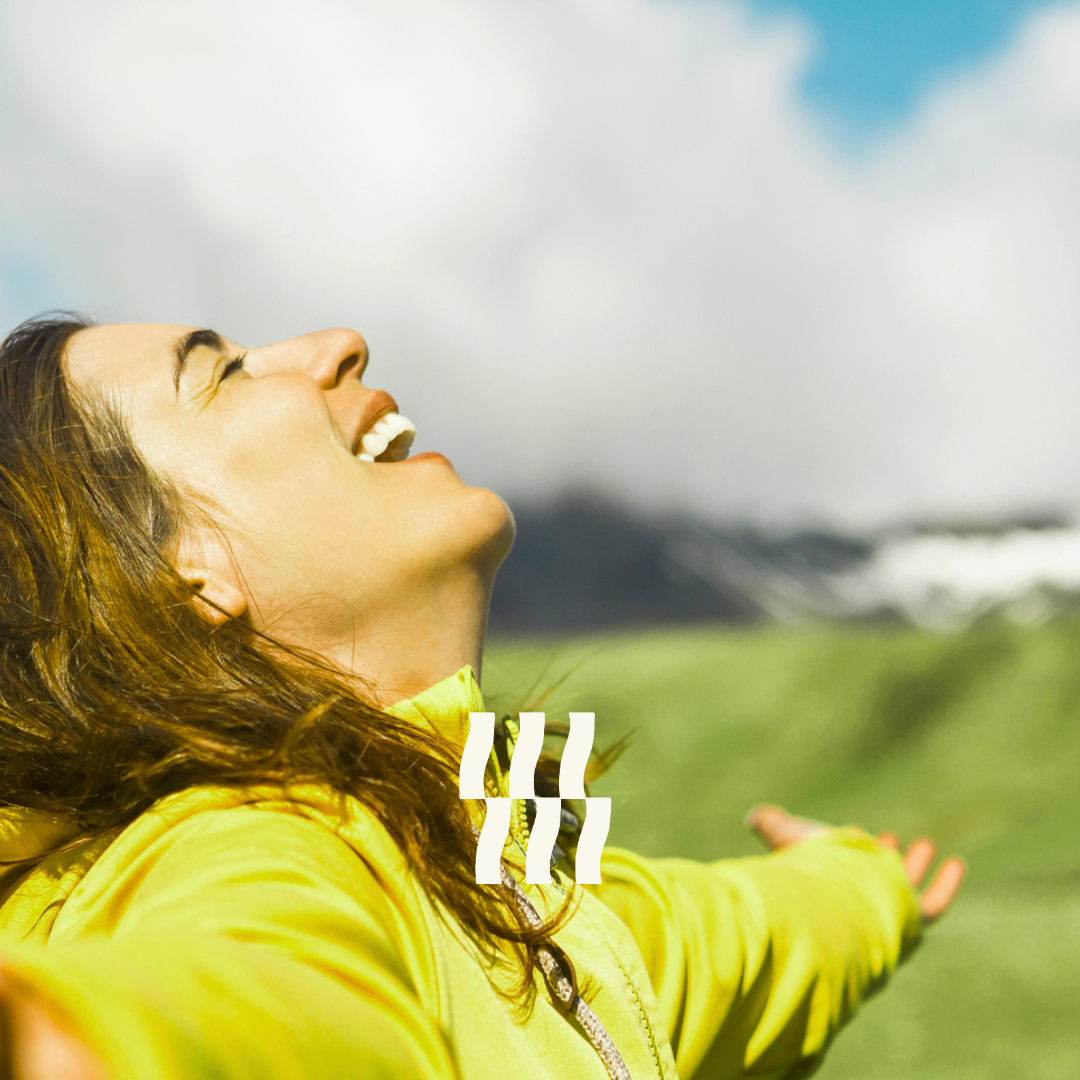 Buy Wholesale
Our approach to wholesale puts the success of your business at the forefront of our goals.When you work with Canvast, you'll work one on one with your personal rep for all your ordering needs.We've created a highly informative training program to train your team on all of our product andour seamless on-boarding process will have you and your team selling the Canvast way.